The Louise Picard Foundation
The Louise Picard Foundation is a 501(c)3 non-profit that provides hearing instruments and related care to the needy. The Foundation helps permanent residents in our local community whose lives will be greatly enhanced by the gift of hearing. More information can be found at PicardFoundation.org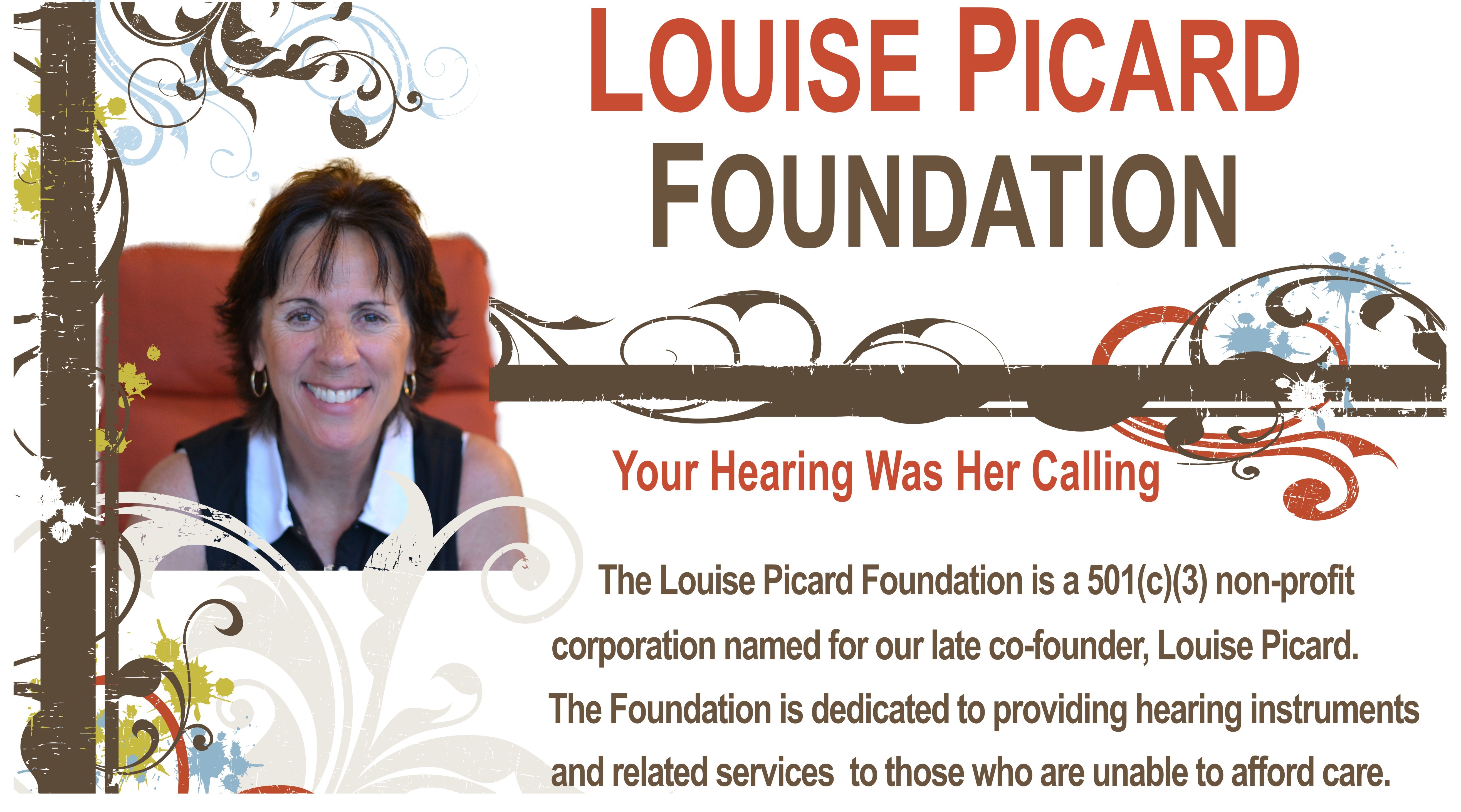 Our Most Recent Recipients: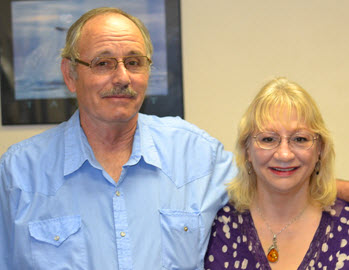 Jean and James have been together since 1974. They've lived throughout the United States as Jim's various jobs had him relocating and traveling often. His jobs have ranged from working on nuclear submarines; oiled field platforms; anchor boat in the engine room; iron worker; and structural steel manufacturing. Unfortunately, all of these roles have been in noised induced environments where the decibel levels have been as high as 120dB. It's no surprise that many years prior to retirement, Jim found himself with a 60% hearing loss that has continued to degrade. Two previous pair of hearing instruments made Jim's ability to hear in noise impossible and he found them intolerable to wear. Not anymore! It's our great pleasure to have successfully fitted Jim with world class technology that he can wear all the time in any environment.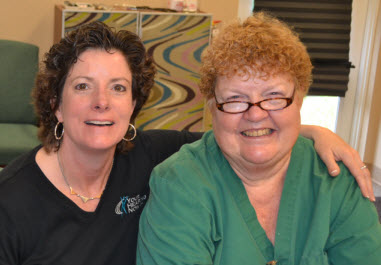 Jeannine is originally from Chicago, IL. She lived in Milwaukee, Wisconsin for 24 years where she raised four girls. She has lived in Florida for 24 years. Jeannine is a retired x-ray technician and now working in medical records for the Fort Myers jail. When she's not working she enjoys watching her four grandchildren who range in age from 14 years of age to four months old. Jeannine is also a breast cancer survivor. We're so excited to be able to help this working gal hear optimally anywhere, anytime, with ultimate performance.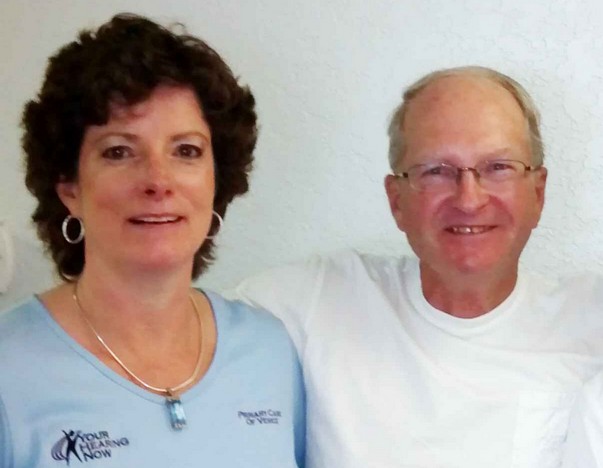 Bob is originally from Ashtuabula, OH, in the northeast corner of the state. As a youngster he worked on the family farm with 100 cows and ran farm equipment. As an adult he spent nearly 30 years in the service station business with his father-in-law. Bob first moved to Florida in 1986 but returned to Ohio in 1990 for the family business.
He permanently moved to Florida in 1997 and is an active part of the Englewood community. He's a member or Englewood United Methodist Church and most of his days are occupied assisting our older residents with odd jobs & handyman services, transportation to those who no longer drive, and deliveries.
Your Hearing Now was pleased to arrange for Bob to receive a pair of Phonak top of the line hearing instruments. With Bob's active lifestyle and selfless service, we're pleased to help him continue to meet a valuable need in our community.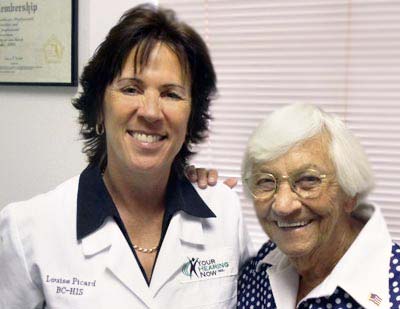 Gloria is originally from Evanston, IL. She was a federal nurse with the Navy for 12 years. She initially came to Florida in 1977 due to her mother's illness and then returned to nursing in California, until the Navy closed several hospitals. She volunteered at the oldest senior center in the US, located in San Francisco at the Aquatic Park, which happens to have a view of Alcatraz from the dining room.
After this, she lived with and volunteered at Little Sisters of The Poor. She was made president of the resident consult and she started a newspaper called the "Chatterbox," after teaching herself how to use the computer. She worked with the sisters, who were all nurses, and their mission was to take care of the elderly poor. It was in 1991 that Gloria was first diagnosed with hearing loss but didn't feel it was affecting her life.
Gloria then moved to Chicago, Il to continue her work with Little Sisters of The Poor for six year until 2006, when she permanently relocated to Florida.

She's just turned 80 in April.

Gloria likes to bicycle and roller skates and has even ridden 40 miles over three and a half hours in 90 degree heat to raise $600 for Saint Jude's where she received a trophy.

She attends church at Our Lady of Lourdes in Venice and has a black Labrador retriever, named Moses, who she adopted from the Suncoast Humane Society.

Gloria says, "not hearing is like someone speaking to you in another language where you hear them but don't understand, so you smile and shake your head." Thanks to receiving Oticon hearing instruments from the Your Hearing Now Foundation, hearing won't be an issue for Gloria any more.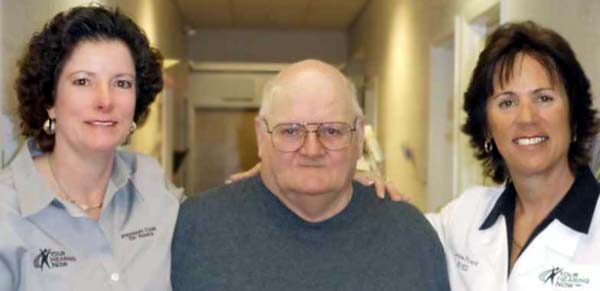 Bob is originally from Kansas and has lived full time in Florida since 2007. He was in the Navy for four years in between the Korean and Vietnam war and was a gunner's mate. This resulted in him developing tinnitus, which he's struggled with ever since. He was a truck driver for 36 years and criss-crossed the nation on long-haul runs from coast to coast. He has a son who lives in Michigan and a daughter who lives in North Port. Robert's wife, Linda, died from cancer at 55 years old in 2003 when they lived in Daytona. She wore aids and after she died he donated her aids so another could benefit from them. Now Bob is benefiting from generosity like he has shown.
Bob is one of the bridge tenders on the Albee Road bridge that connects Casey Key in Nokomis and at 70 years of age, still works 32 hours a week. Bob thinks he has suffered from hearing loss for about 15 years and it has certainly affected the quality of his life. In his off time, Bob enjoys fishing with his son-in-law and his two cats, Tina and Valerie. Robert believes that having the Oticon hearing instruments from the Your Hearing Now Foundation "will change his life in ways he doesn't even recognize yet."