Your Hearing Now and Vallacare Family Physicians at South Port Square
1st Quarter 2010 – Towne Hall Presentation to South Port Square, January 7, 2010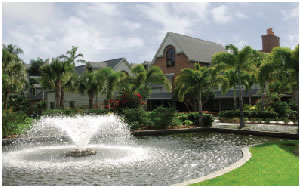 Your Hearing Now and Vallacare Family Physicians held a joint clinic that focused on two medical issues with which many struggle.
Diabetes and Hearing Loss
Diana Graham, Advanced Registered Nurse Practitioner, presented valuable information regarding diabetes with a question and answer session. Louise Picard shared new and state of the art hearing solutions tailored to existing users dissatisfied with the effectiveness of their current technology.
Residents were offered, and took advantage of, a custom trial designed to compare their most difficult hearing situations. This was a great success and many took advantage of the products that significantly enhanced their every day living.